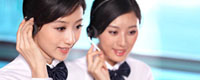 Name: Justinchen
Tel: +86-512-66196145
Fax: +00886-15599000781
Mobile: +00886-15952451695
E-mail: justinchen@lvdscable-sgc.com
E-mail: peter@lvdscable-edp.com
Add: gangtian RD , SuZhou City, jiangsu,China
Skype: lvdscabe88
WeChat: chenpingtao2013
whatsapp: 15952451695
QQ: 1525540360



Product name :

Product No. : lvds cable & lcd cable&eDP cable

UL10005 micro coaxial cable :
Details:
LVDS CABLE &LCD CABLE&eDP CABLE :

IPEX 20454-030T with pull bar

and

FPC 0.5pitch 30pin

. use UL10064 Teflon cable , Mainly used in eDP display monitor.......

Welcome to email for consultation:

justinchen@lvdscable-sgc.com

, thank you very much !