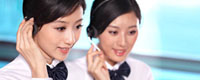 Name: Justinchen
Tel: +86-512-66196145
Fax: +00886-15599000781
Mobile: +00886-15952451695
E-mail: [email protected]
E-mail: [email protected]
Add: gangtian RD , SuZhou City, jiangsu,China
Skype: chenpingtao
WeChat: chenpingtao2013
whatsapp: 15952451695
QQ: 1525540360





What is CABLE?
1
. The effect of CABLE: conduction, convey information, and the function of connection.
2. The structure of the WIRE (1) be (JACKET) : a role, commonly used PVC, PP material. Divided into dentate, smooth surface, fog, fog area, there is a bushing. Filling type, the SR type 2. Weaving (BRAID shields) : shielding divided into braided and wrapped around two, mainly for the anti interference effect, especially for the electromagnetic interference effect.
3. Ground WIRE (the DRAW WIRE), connected to the power supply, make the woven with aluminum foil played a role in the process of contact, copper WIRE 3.1: a mixture of copper and gold, the unit of AWG, AWG number is small, OD: 3.2 core C: connection, conduction function of passing information, the aluminum foil (AL) 3.3: the effect of anti interference, (isolated) 3.4 PP paper: protect the isolation effect Fillers, including cotton, make the conductor was its outside be not rubbing against each other, make be able to smooth, wheat: flood and isolation effect. 2. The classification of the wire: according to the copper wire specifications
: 1. All kinds of the conductivity of the copper wire: a. b. hard wire 96.5% soft copper wire 99% c. hard tinned copper wire 95% d. tinning soft copper wire 95% e. copper alloy wire (2) according to specification: when the wire is woven and non woven wire Knitting line: conductor is usually to conductor without woven wire inside: inside conductor is usually a single line (3) according to the nature of the points: single conductor, wire pair, copper axis (anti jamming against the stranded wire) 4. According to appearance: divided into printing, NO printing, printing are used: UL CSA said NO lettering with: UL NO UL said: American safety CSA: safety of Canada Usually use wire: mark, keyboard lines, telephone lines, coaxial line, composite wire, and flat cable, USB cable, etc.